How do you tackle your accumulations? All at once? Five minutes a day? Work alone? Make a plan? Start with a drawer? There are so many different strategies to pare down and/or organize your "stuff". I believe that there is no "right way."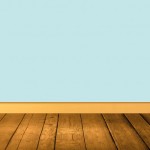 We cannot compare our stuff with others', and we cannot compare our lives with that of others'.   We each have our own "best way" to organize.
The industry of Professional Organizing officially began in 1985 by a handful of bold women. Today, there are thousands of professional organizers in the world, each having a specialty, unique personality, style and philosophy. Marie Kondo, a new popular author of simplifying, emphasizes that if "the thing" does not resonate with you, "it" no longer belongs in your life. That makes for an easier decision to keep or eliminate.
One strategy is to start with easy decisions. The easier the decision, then the organizing process flows. If you start with the hard decisions, one could get stuck. I vote for easy, and small changes over time.  
Leo Tolstoy, the great author of Anna Karenina and War and Peace, knew that great success was achieved by taking baby steps.   He stated, "True life is lived when tiny changes occur."   Taking baby steps give us a chance to experience the changes in our lives. When we give ourselves time to make decisions to keep or eliminate our things, relationships and/or relationship(s) with things or people, we have great opportunities for success.
Follow the advice of Tolstoy: The two most powerful warriors are patience and time. So remember: Great achievements take time, there is no overnight success."
Be successful at organizing your space and your life. Make thoughtful decisions to keep or eliminate, and organize the "best way" for you.