About Under Control Organizing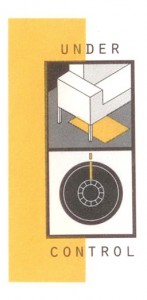 Professional Organizing Services by
Marcia Sloman of Under Control,
one of Westchester County, New York's
first Professional Organizers, since 1992
Marcia is sensitive to the changes that occur in your life. Sometimes those changes cause chaos in your environment, and you need support to piece it back together.
Marcia specializes in the management of "stuff" - paper, time, and priorities - and in maximizing and managing limited spaces. Marcia's clients range from business owners and professionals to students to artists to busy moms.
Under Control's mission is to ease the burden that our possessions place on us when they become out of control. Our goal is to help you save time, money and energy by offering positive solutions through practical applications. 
Marcia is known for transforming her clients from "out of control" to Under Control.
See Marcia's profile on linkedin: www.linkedin.com/in/MarciaSloman